Mara Moja - music open mic 2021-'22
Mara Moja Sessions is back! You're very welcome to join our tribe every 4th Thursday of every month at Cfou, Antwerp :)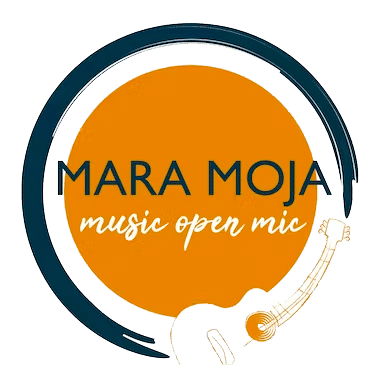 Mara Moja Sessions is back!
Come enjoy a new different experience and share your music and talent with a special audience!
Every 4th Thursday of the month, in café Cfou (Koepoortbrug 4, 2000 Antwerpen) we organise an Open Mic, for which anyone can register the evening itself.
Each edition there are also going to be 3 special VI.BE acts booked and chosen by our fine ears to share with you their personal lyrics and music, in between the open mic acts.
Booked acts can play a set of about 20-30 minutes. We strongly encourage to only play your music (max 2 covers are accepted)!
Doelgroep: we zoeken soloartiesten uit Antwerpen

Genres: traditioneel, pop, rock, reggae en blues

Gevraagd: basisinfo, e-mail, telefoon, bio, 1 track, 1 afbeelding, 1 vraag, naam groepsleden, instrument groepsleden en locatie groepsleden