Muziekpublique Residence-Program
Become residence artist at Muziekpublique and grab your chance to grow your traditional music project surrounded by a professional team and a big network!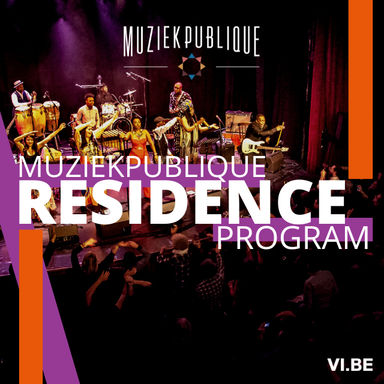 Muziekpublique has always supported young and upcoming artists and musicians in traditional music. That's why we're launching the new Residence-Program, with the support of VI.BE! Muziekpublique will select each year two upcoming, traditional music projects to become residence artists during one year. Apply and maybe you'll become one of the residence artists in 2023!
During this residence, Muziekpublique & VI.BE will use their network, skills and professional surrounding to help you grow your music project developing:
an artistic identity (with photo and video shoot offered by Muziekpublique)
a live set
a career planning
promotion
at least one concert
It's an amazing opportunity to put your project on the map and to work with a professional team during one year!
Doelgroep: we zoeken soloartiesten en bands uit Vlaanderen en Brussel

Genres: traditioneel

Gevraagd: basisinfo, e-mail, telefoon, bio, 3 tracks, 1 afbeelding, 1 vraag, naam groepsleden, instrument groepsleden en locatie groepsleden