218 responders
0 days to go
Closed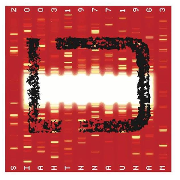 Webzine with maximum exposure for Belgian music.
Description
Luminous Dash bestaat een dikke twee jaar en dat vieren we uitgebreid op 29 september in de Kinky Star in Gent! De line-up van Luminous Fest VIII geven we later prijs, maar de eerste band kan de jouwe zijn.
Luminous Dash hecht enorm veel belang aan nieuw talent en wil beloftevolle muzikanten alle kansen geven om zich in de kijker te spelen. Alle stijlen zijn welkom. Schrijf je snel in via Vi.be!
Op 1 september beslissen we wie de gelukkige wordt.
Target:
Band, Solo
Region:
Within 25 Km of Gent (BE)
Genre(s):
Blues, Electronic, Jazz, Metal, Pop, Reggae, Rock, Urban, World
Compensation:
No
Geen vergoeding, wel maximale promo via luminousdash.com!
Requirements:
3 song(s)
Bio
Email address
Phone