58 responders
0 days to go
Closed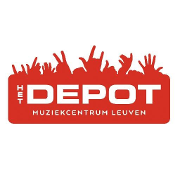 Het Depot is niet alleen dé concertzaal in Leuven, maar ook een broedplaats voor jong talent en gangmaker voor talrijke muzikale initiatieven in de regio.
Description
45 Toeren is terug! Het Depot gaat dit keer op zoek naar de beste dj's van Vlaams-Brabant. Verbreed je horizon en kom in contact met ervaren rotten in het vak. Dit jaar ligt de focus meer dan ooit op talent en potentieel, je eigen stijl ontwikkelen, en op korte tijd grote stappen vooruit zetten.
Tijdens 1 voorronde (op 4 oktober in de Stelplaats in Leuven) komen maximum 15 geselecteerde dj's oog in oog te staan met een gerenommeerde jury. Laat tijdens een alles-of-niets auditie zien wat je kan, toon je eigenheid en je stijl en maak kans op een topweekend.
Deze jury beslist namelijk wie er meegaat op een heus DJ-boot(h)camp, van 22 tot en met 25 november op een toplocatie in de Ardennen. Acht deelnemers worden er ondergedompeld in allerhande hands-on sessies, showcases en kunnen er zelf nieuwe dingen uitproberen. 's Avonds wordt luidop gedroomd over carrières, en overdag overladen we je met tips & tricks om die droom ook waar te maken.
Op het einde van het bootcamp is het strijden voor de eerste plaats om in de voetstappen te treden van namen als AliA, Mensch, erger je niet! en Moodprint. De winnaar takes it all en kan rekenen op de ondersteuning van Het Depot, Poppunt én tal van mooie speelkansen over heel België.
Alle genres zijn welkom. Deelnemen kan tot 30 jaar en alle dj's of dj-acts moeten een link met Vlaams-Brabant hebben. Stuur ons vóór 12 september je mixtape (max. 30 min) door en wie weet word jij geselecteerd voor de voorronde!
___
45 Toeren is supported by Poppunt.
Target:
DJ
Region:
National
Genre(s):
Blues, Electronic, Jazz, Metal, Pop, Reggae, Rock, Urban, World
Compensation:
No
Requirements:
1 mixtape
Bio
Line-up: name, date of birth, gender, location
Email address
Phone
Photo
Waarom wil je graag meedoen met 45 Toeren?