20 responders
0 days to go
Closed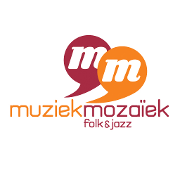 Muziekmozaïek is hét steun- en aanspreekpunt voor iedereen die met folk en/of jazz bezig en begaan is in Vlaanderen en Brussel
Description
Tijdens de Gentse Feesten 2017 organiseert Muziekmozaïek i.s.m. Uitbureau Gent opnieuw het Podium van Muziekmozaïek op het Luisterplein. Ook dit jaar kunnen jij en je groep erbij zijn als deelnemer aan onze wedstrijd Jazz. Daarnaast zijn er ook de wedstrijden voor Folk en Nederlandstalig (Nekka-wedstrijd).
Wie wil in de voetstappen treden van Bogus, Nordmann, John Ghost of Marithé Van der Aa? En heb je al altijd eens met je jazzband op een podium van de Gentse Feesten willen staan? Schrijf je dan zeker vóór 31 maart in.
Uit alle inzendingen worden er 6 bands gekozen die een concert mogen spelen op 17, 18 of 19 juli 2017 op het Podium van Muziekmozaïek op de Gentse Feesten. De geselecteerde groepen krijgen een vermelding in het programma van de Gentse Feesten en het Luisterpleinboekje én een kwaliteitsvolle beoordeling en tips van een professionele jury van muzikanten en/of organisatoren uit de jazzscene.
De winnaar, die bekendgemaakt wordt op 22 juli tijdens de prijsuitreiking, krijgt:
Een

Jazzenede

clubconcert, aangeboden door Strandpaal 28 vzw (gage van € 120 per muzikant, met een maximum van € 400 + vervoersonkosten)

Een optreden op het Luisterplein tijdens de avondprogrammatie van de Gentse Feesten in 2018 (gage van € 120 per muzikant, met een maximum van € 500 + vervoersonkosten)
Aandacht via de kanalen van Muziekmozaïek
Elke deelnemer verklaart het reglement gelezen en goedgekeurd te hebben.
Target:
Band, Solo
Region:
National
Genre(s):
Blues, Jazz
Compensation:
Fixed
Alle details vind je in het wedstrijdreglement.
Requirements:
3 song(s)
Bio
Line-up: name, function, gender
Email address
Phone
Photo