83 responders
0 days to go
Closed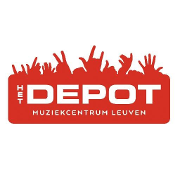 Het Depot is niet alleen dé concertzaal in Leuven, maar ook een broedplaats voor jong talent en gangmaker voor talrijke muzikale initiatieven in de regio.
Description
Rockvonk, hét tweejaarlijkse Vlaams-Brabantse popconcours voor bands en muzikanten, gaat terug op zoek naar het strafste jong muzikaal talent uit de regio. De provincie Vlaams-Brabant en Muziekcentrum Het Depot kijken uit naar een opvolger voor Abudhabi vzw, Five Days, The DeVilles, Willow en Bodyspasm. 4 voorrondes, 2 halve finales en de grote finale in Het Depot leiden ons op 2 december naar de beste nieuwe liveband uit de provincie.
Het concours is al aan zijn 10e editie toe. Naast bovenstaande winnaars kregen ook volgende namen al een stevige duw in rug dankzij ROCKVONK: Customs, Douglas Firs, The Lighthouse, Float Fall …
Rockvonk is niet zomaar aan muziekwedstrijd. Het is de start van een twee jaar durend traject waarin coaching en begeleiding centraal staan, en dat niet alleen voor de winnaar maar voor alle finalisten. Uiteraard ligt er voor de top 3 nog wat extra in de prijzenmand.
Alle genres zijn welkom, van rock over hiphop, metal, electronica, lo-fi, hardcore, punk, singer-song, reggae en funk. Alleen of in groep, instrumentaal of in eender welke taal, zolang het maar live is.
De enige voorwaarden zijn: de helft van de bandleden moet in Vlaams-Brabant wonen en jonger zijn dan 30 jaar.
Inschrijven voor Rockvonk kan van 1 mei t.e.m. 1 juli 2017. De demojury selecteert uit de inzendingen 32 bands die optreden tijdens één van de 4 regionale preselecties. 16 bands stoten door naar de halve finales.
Tijdens de halve finales worden de 8 finalisten geselecteerd die na een intensief coachingsweekend op 2 december strijden voor de eerste plaats in Het Depot.
Target:
Band, Solo
Region:
Flemish Brabant
Genre(s):
Blues, Classical, Electronic, Jazz, Metal, Pop, Reggae, Rock, Urban, World
Compensation:
Fixed
Requirements:
3 song(s)
Bio
Line-up: name, function, date of birth, location
Email address
Phone
Photo