138 responders
0 days to go
Closed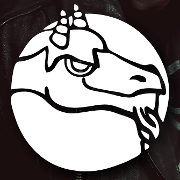 Gezelligste gratis festival in de Antwerpse zuidrand en omstreken.
Description
Op vrijdag 11 en zaterdag 12 augustus 2017 vindt de twintigste editie van het Willrock festival plaats. In het verleden speelden onder andere Diablo Blvd., The Kids, Discobaar A Moeder, Typhoon, Dope D.O.D, Fresku, Halve Neuro, Your Highness, The Opposites, Wallace Vanborn, The Sore Losers en Intergalactic Lovers op het podium van het festival.
Het Willrock Festival is ontstaan uit de nood aan meer podiumkansen voor lokale groepen en daarom voorziet de organisatie ook in 2017 een spot op de affiche voor Antwerpse beginnende bands.
Speel je muziek, solo of in een groep, en heb je zin in een speelkans op een festival met Belgische namen? Schrijf je dan nu in voor de Willrock Demo Battle 2017!
De jury selecteert vijf bands die het tegen elkaar zullen opnemen op zaterdag 22 april 2017 in Jeugdcentrum Vizit (Wilrijk, Antwerpen) om zo hun plek op het festival te veroveren.
Target:
Band
Region:
Within 10 Km of Antwerpen (BE)
Genre(s):
Blues, Electronic, Metal, Pop, Reggae, Rock
Compensation:
Negotiated
Voor de deelnemers is er geen vergoeding, maar de winnaars genieten van een volledige festivalervaring en zullen dus ook een fee ontvangen voor het spelen op het Willrock festival.
Requirements:
3 song(s)
Bio
Line-up: name, function, date of birth, gender, location
Email address
Phone
Photo