148 responders
0 days to go
Closed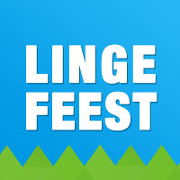 Linge Feest is een niet te missen sfeer- en volksfestival voor jong en oud dat plaatsvindt op het kerkplein te Linden op 4, 5 en 6 augustus 2017.
Description
Linge Feest Rock Rally zoekt beloftevol talent van eigen bodem. Op vrijdag 3 augustus - de eerste avond van Linge Feest 2018 - vormt het kerkplein te Linden het strijdtoneel voor een selectie van zes artiesten.
Elke geselecteerde band of soloartiest speelt een korte show, een professionele vakjury en het publiek kiezen de winnaar van de Linge Feest Rock Rally. De winnaar krijgt de dag nadien, op zaterdag 4 augustus een mooie plaats op de affiche van Linge Feest 2018!
Linge Feest is een festival voor zowel gezinnen als jongeren, maar alle genres zijn in principe welkom. Rock, pop, hiphop, soul, wereldmuziek, punk, singer-song, reggae … Alleen of in groep, instrumentaal of in eender welke taal, zolang het maar live is. Het is de sfeer en ambiance van de performance die telt!
Heb je een band of speel je solo en wil je optreden op dit festival? Laat ons snel iets weten en mogelijk ben jij bij de 6 geselecteerden!
Target:
Band, Solo
Region:
Within 50 Km of Leuven (BE)
Genre(s):
Blues, Classical, Electronic, Jazz, Pop, Reggae, Rock, Urban, World
Compensation:
Fixed
Per deelnemende artiest/band: € 25 + backline + een warme ontvangst // Winnaar: € 125 + optreden op Linge Feest + goede catering (drank & eten).
Requirements:
1 song(s)
Bio
Line-up: name, function, date of birth, location
Email address
Phone
Photo
Kunnen jullie een set van 45 minuten brengen?