120 responders
0 days to go
Closed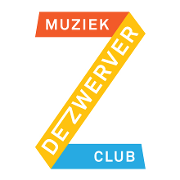 De enige muziekclub aan de Belgische kust en organisatie achter o.a. Leffingeleuren!
Description
Na de succesvolle edities op Leffingeleuren 2014, 2015 en 2016 komt er dit jaar weer een buskerpodium (BUSKER STREET) voor jonge muzikanten op de markt van Leffinge, op 8, 9 en 10 september. De invulling voor dat podium zoeken we via vi.be.
Jong talent kan bij ons al terecht in onze wedstrijd Verse Vis of tijdens Rough Diamonds in Café De Zwerver. Nu gaan we weer terug naar de basis: het marktplein als speelplek voor singer-songtalent in de brede zin. Een stem, een gitaar, een song. Maar ook beats, hiphop en aanverwanten kunnen er dit jaar bij. Want ook artiesten als Dub Fx en Larry Gus zijn immers buskers! Zelf geschreven of gecoverd, back to basics, dus. Alsof je op straat staat te spelen, alleen, of met twee, puur akoestisch of met minimale versterking.
Wie zoeken we? Jonge mensen die niet kunnen leven zonder hun muziek. Speel je in een band of niet? Herwerk je graag een bekende song? Ben je professioneel bezig of niet? Zing je gewoon al eens graag voor vrienden of aan het kampvuur? Meer dan welkom!
Zend gewoon één van de nummers in die je solo of in duo wil brengen.
Wat kan je winnen? Een plaatsje op ons vierde podium waar elke busker max. 15 speelminuten krijgt. In wederdienst krijgt elke geselecteerde een dagticket voor Leffingeleuren.
Target:
Band, Producer, Solo
Region:
National
Genre(s):
Blues, Electronic, Jazz, Pop, Reggae, Rock, Urban, World
Compensation:
Fixed
Een dagticket voor Leffingeleuren 2017.
Requirements:
1 song(s)
Bio
Line-up: name, function, date of birth, location
Email address
Phone
Photo