109 responders
0 days to go
Closed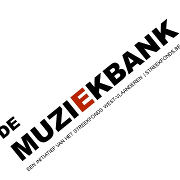 De Muziekbank van Streekfonds West-Vlaanderen is een initiatief waarbij muziekinstrumenten worden aangekocht voor kansarme kinderen en/of jongeren.
Description
Het Streekfonds West-Vlaanderen staat al enkele jaren op Festival Dranouter met De Muziekbank, een initiatief waarmee fondsen worden ingezameld om muziekinstrumenten aan te kopen voor maatschappelijk kwetsbare kinderen en jongeren.
Vorig jaar organiseerde het Streekfonds in samenwerking met Festival Dranouter reeds voor de tweede keer een eigen Buskerpodium, waar zowel aanstormende als gevestigde waarden met memorabele sets (Wannes Cappelle! Josefien Deloof! Tuk Tuk Thailand! En een jaartje eerder Tamino! Dez Mona! En alle andere talenten die ons lieten genieten van hun muziek!) geld inzamelden voor dit waardevolle project.
Dankzij het grote succes van de voorbije twee jaar, krijgt het Buskerpodium opnieuw een stekje in 2018. Broze singer-songwriter songs, akoestische black metal, klassieke kamermuziek of een verloren gelopen jeugdharmonie … Alles kan en mag op ons Buskerpodium.
Een welwillende jury beoordeelt alle inzendingen waaruit we een divers buskerprogramma willen samenstellen. Het is de bedoeling om na elk optreden rond te gaan met de pet. De opbrengst van de optredens gaat integraal naar de aankoop van muziekinstrumenten via De Muziekbank. Voor de geselecteerde muzikanten is geen vergoeding voorzien maar zij krijgen wel een gratis dagticket voor het festival + enkele drankbonnen.
Praktisch
Festival Dranouter gaat door op vrijdag 3, zaterdag 4 en zondag 5 augustus 2018. Bij je inzending geef je aan wanneer je beschikbaar bent. Het Buskerpodium zal elke dag toegankelijk zijn van 12 tot 22u.
We mikken vooral op akoestische sets aangepast aan een klein podium (3 x 3 m), eventueel met minimale geluidsondersteuning. Hou er rekening mee dat je niet met de auto tot vlakbij de locatie geraakt. We zorgen voor een parkeerpas om te parkeren op max. 500m wandelafstand.
Het Buskerpodium bevindt zich dit jaar in Muziekcentrum Dranouter, rechtover de hoofdingang van het festival en is voor iedereen vrij toegankelijk. Ook mensen die geen festivalticket hebben, kunnen dus naar de optredens op het Buskerpodium komen kijken en luisteren.
Target:
Band, Solo
Region:
National
Genre(s):
Blues, Classical, Electronic, Jazz, Metal, Pop, Reggae, Rock, Urban, World
Compensation:
No
Het hoofddoel is geld inzamelen voor De Muziekbank. Daarom bieden we geen vergoeding in geld, maar wel in een festivalticket voor de dag waarop je speelt en uiteraard drankjes.
Requirements:
3 song(s)
Bio
Line-up: name, function, date of birth, location
Email address
Phone
Photo
Waarom wil je busken voor De Muziekbank? Welke dagen kan je?