279 responders
0 days to go
Closed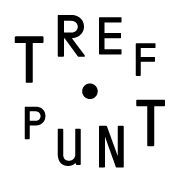 Trefpunt is vooral bekend om haar rol tijdens de Gentse Feesten met Trefpunt Festival. Daarnaast bieden we ook concerten, (eigen) producties en samenwerkingen.
Description
Jonge Wolven is een muzikaal concours voor jong talent in Vlaanderen en Zeeland. Heb je een groep of speel je solo en wil je deelnemen aan deze mooie wedstrijd? Sta je te springen om je talent te bewijzen en eindelijk door te breken? Schrijf je dan nu in! Inschrijven kan van 1 tot en met 19 mei, snel zijn is dus de boodschap.
Vlaamse artiesten schrijven zich in via vi.be (via deze pagina dus). Nederlandse deelnemers moeten hier zijn.
Wie treedt in de voetsporen van RAMAN. en BODA BODA (2016), Momma Said So en Alaska Gold Rush (2015), Barefoot And The Shoes en Massa Nobu (2014), Captain Oats en Band Of Eli (2013) …? Misschien ben jij het wel!
Het concours bouwt verder op de tien jaar ervaring van het 'Concours der Jonge Wolven' en de twee jaar met 'Jonge Wolven – Jeunes Loups', maar daagt nu ook deelnemers aan de andere kant van de landsgrens uit hun talent met ons te delen.
Het concept blijft hetzelfde: 18 bands spelen de pannen van het dak (of van de tent, in dit geval) op de Gentse Feesten – twee bands per dag, van 14 t.e.m. 22 juli telkens om 18.30 en 19.30 u. De twee winnaars mogen hun concert nog eens overdoen op 23 juli, de laatste dag van de Gentse Feesten. Het is dan ook belangrijk dat de deelnemers gedurende heel de Gentse Feesten beschikbaar zijn. Net zoals vorige jaren zijn er ook een jury vol muziekkenners, een uitgebreide prijzenpot en optredens op allerhande podia. Een niet te missen kans dus!
Trefpunt, De Spot, AVS en Omroep Zeeland willen de absurde grens tussen Vlaanderen en Nederland openbreken, de muzikale kloof dichten en jonge bands de kans geven bekendheid te verwerven bij het buurland.
Target:
Band, Solo
Region:
Flanders
Genre(s):
Blues, Classical, Electronic, Jazz, Metal, Pop, Reggae, Rock, Urban, World
Compensation:
No
Zie omschrijving
Requirements:
3 song(s)
Bio
Line-up: name, function, date of birth, gender
Email address
Phone
Photo