85 responders
0 days to go
Closed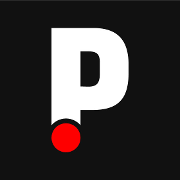 Popadvies, vi.be, Play & Produce, SOUND/CHECK, Stoemp!, Poppunt Magazine, Popthesisprijs, infosessies, Poppuntgids, themapublicaties, Poppunt.tv …
Description
Producer, muzikant of muziekfreak met een voorliefde voor la musique électronique? Laat alles onmiddellijk vallen en blokkeer alvast zaterdag 19 november in je agenda: Play & Produce tovert de Gentse Vooruit om in een walhalla voor iedereen met een crush op electronic music.
Heb je altijd je muziek al eens willen laten beoordelen door je favoriete producers, bands, muziekjournalisten, radiomakers, bookers … ? Play & Produce zorgt ervoor dat jouw creaties op de rooster worden gelegd door onder andere Mumbai Science, Sasha Van der Speeten, Joris Jonckheer, Compact Disk Dummies, Redhead en 19 andere music professionals. Je krijgt welgeteld 20 minuten one-on-one feedback op je tracks, so make it count!
Selecteer je 3 beste tracks en geef in het extra veld duidelijk aan welk panel je voorkeur geniet en waarom. Wij wijzen je toe aan één van de panels.
Title x Nasty Nag (Eigen Makelij)
Mumbai Science x Moonlight Matters
Sasha Van der Speeten (De Morgen) x Hendrik De Rycker (Rockoco)
Champion Sound x Bart Sibiel (Onda Sonora)
Jergan (Oscar & The Wolf …) x Jabo
Rien Samson (Kurious) x Joris Jonckheer (Stubru)
Oaktree x Lennert Coorevits (Compact Disk Dummies)
Tom Smeyers x Vice City
Redhead x A. Brehme
One87 x Greg Larson (Baz & Simplistix)
Lowriderz x Unsenses
Vergeet zeker geen ticket voor Play & Produce te kopen. Deelname aan de feedback is niet mogelijk als je geen ticket hebt. Als je geselecteerd bent, word je gecontacteerd met verdere info. Hou zeker je mailbox in de gaten!
OPGELET! Er zijn nog 2 andere onderdelen binnen Play & Produce waar je je voor kan inschrijven:
Geen producer maar wel top-dj in spe? Leg je mixtape voor aan één van de onze dj-wizards. Schrijf je hier in!
Ben je reeds voor 100% overtuigd van je tracks? Grijp al je moed bij elkaar en overtuig je favoriete label met jouw muzikale creaties! Schrijf je hier in!
Meer weten? Het volledige programma kan je raadplegen op playandproduce.be.
Target:
Producer
Region:
National
Genre(s):
Blues, Electronic, Jazz, Pop, Reggae, Urban, World
Compensation:
No
Feedback op jouw tracks!
Requirements:
3 song(s)
Bio
Line-up: name, function, date of birth, gender, location
Email address
Phone
Van welk panel krijg je graag feedback? En waarom?