85 responders
0 days to go
Closed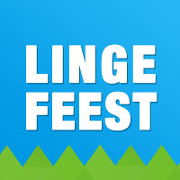 Linge Feest is een niet te missen sfeer- en volksfestival voor jong en oud dat plaatsvindt op het kerkplein te Linden op 4, 5 en 6 augustus 2017.
Description
Linge Feest DJ Contest zoekt beloftevol talent van eigen bodem. Op vrijdag 3 augustus - de eerste avond van Linge Feest 2018 - vormt het kerkplein te Linden het strijdtoneel voor een selectie van zes dj's.
Elke dj speelt een korte set, een professionele vakjury en het publiek kiezen de winnaar van de DJ Contest. De winnende dj mag de avond afsluiten met een set van een uur, én zo Linge Feest 2018 in gang zetten.
Linge Feest is een gratis festival voor zowel gezinnen als jongeren, maar alle genres zijn welkom: rock, pop, hiphop, soul, wereldmuziek, punk, singer-song, reggae … Alleen of in groep, instrumentaal of in eender welke taal, zolang het maar live is. Het is de sfeer en ambiance van de performance die telt. Schrijf je in en laat je ontdekken!
Target:
DJ
Region:
Within 50 Km of Leuven (BE)
Genre(s):
Electronic, Urban
Compensation:
Fixed
Dj-set op Linge Feest 2018 + catering (drank & eten) en warme ontvangst
Requirements:
1 mixtape
Bio
Line-up: name, date of birth, gender, location
Email address
Phone
Photo