102 responders
0 days to go
Closed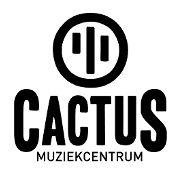 Cactus Muziekcentrum vzw is een professioneel muziekcentrum met aandacht voor een grote diversiteit aan mondiale muziekcultuur!
Description
Cactus Oasis is intussen een vaste waarde geworden tijdens Cactusfestival op 14 & 15 juli in Brugge. Ook dit jaar kan je even gaan verpozen aan de oevers van het Minnewater én daarbij nog eens jong talent ontdekken op onze Busker Stage! Of sta je liever zelf op het podium? It's your time to shine!
We zijn op zoek naar soloartiesten of duo's die elk max. 30 minuten lang het beste van zichzelf mogen geven op onze Busker Stage. Het begin van een bloeiende carrière is in zicht, het enige wat je nog moet doen is jouw demo inzenden via vi.be en wie weet ben jij erbij dit jaar op Cactusfestival!
Wie, wat, waar, wanneer?
Solo- of duoartiesten die een set van 30 minuten kunnen brengen (stuur ons een (digitale!) demo) en die vrij zijn op zaterdag 14 of zondag 15 juli.

Eenvoudige opstelling is een must! (max. 3 kanalen. Plug & play it yourself. Geen technicus beschikbaar)
Stuur een korte bio + demo (3 songs)

vóór vrijdag 29 juni

!

De selectie wordt bekend gemaakt op woensdag 4 juli.
Target:
Band, Solo
Region:
National
Genre(s):
Blues, Electronic, Jazz, Pop, Reggae, Rock, World
Compensation:
No
Dagticket (dag van je optreden) + drankbonnen
Requirements:
3 song(s)
Bio
Line-up: name, function
Email address
Phone
Welke dag heeft je voorkeur (14 of 15 juli)?