288 responders
0 days to go
Closed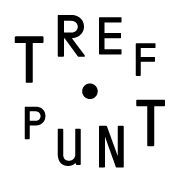 Trefpunt is vooral bekend om haar rol tijdens de Gentse Feesten met Trefpunt Festival. Daarnaast bieden we ook concerten, (eigen) producties en samenwerkingen.
Description
Ben jij muzikant(e) of lid van een jonge band die een volgende stap in de muziekcarrière wil nemen? Ben jij een lustige wolf die elke kans wil grijpen om je muziek verder te verspreiden en op steeds grotere podia te staan? Ga de uitdaging aan en schrijf je in voor het muziekconcours Jonge Wolven - Jeunes Loups van Trefpunt Vzw!
Het 'Concours der Jonge Wolven' heet sinds 2015 'Jonge Wolven - Jeunes Loups' en is nu een nationaal muziekconcours over de taalgrens heen. De intussen welbekende muziekwedstrijd voor jong talent kan sindsdien rekenen op de expertise van BE for Music, een engagement van twee Vlaamse en twee Waalse organisaties (Court-Circuit, Club Plasma, Poppunt en Clubcircuit) die willen werken aan een betere uitwisseling van muzikaal talent- en knowhow over de taalgrens heen.
Wie treedt in de voetsporen van Momma Said So en Alaska Gold Rush (2015), Barefoot & The Shoes en Massa Nobu (2014), Captain Oats en Band Of Eli (2013), ONS en Al Di Miseria (2012), Roselien Tobbackx en Scrappy Tapes (2011), Bear Run en Renée (2010) … ?
Inschrijven kan van 9 mei tot en met 31 mei. Uit de inzendingen worden 18 artiesten geselecteerd. Zij mogen optreden in de Spiegeltent in het Baudelohof tijdens de Gentse Feesten. Elke avond van 15 tot en met 24 juli krijgen 2 deelnemers een half uur de tijd om het publiek in vervoering te brengen, telkens om 19.30 en 20.30 u. De winnaars worden op 24 juli bekend gemaakt en mogen een bisconcert spelen. Het is dan ook belangrijk dat alle bands op 24 juli aanwezig zijn.
Naast een mooi prijzenpakket krijgen de winnaars ook de unieke kans om een concert te spelen op het groot podium van Sint-Jacobs tijdens de volgende editie van de Gentse Feesten!
Target:
Band
Region:
National
Genre(s):
Blues, Classical, Electronic, Jazz, Metal, Pop, Reggae, Rock, Urban, World
Compensation:
Fixed
Zie prijzenpakket.
Requirements:
3 song(s)
Bio
Line-up: name, function, date of birth, gender
Email address
Phone
Photo