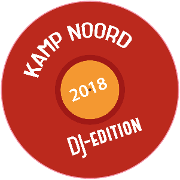 Muziekwedstrijd Kamp Noord is uitgegroeid tot de ideale springplank voor jong geweld in de Noorderkempen.
Description
De intergemeentelijke muziekwedstrijd Kamp Noord is uitgegroeid tot de ideale springplank voor jong geweld in de Noorderkempen. 2018 wordt hét jaar van de dansmuziek, want we gaan op zoek naar de beste dj van de Noorderkempen. In 2016 won DJ Villion de wedstrijd en als winnaar mocht hij draaien op f*** Tomorrowland. Jaja, echt … Tomorrowland, Astemblief! En nu Golle!
Vind jij dj'en meer dan een gemakkelijke manier om van de grond te komen? Droom jij ervan om ook eens op het grootste dj-podium van de wereld te staan? Wil je je droom werkelijkheid laten worden? Ben je jonger dan 30 en woon je in de Noorderkempen? Schrijf je dan als de bliksem in.
De organisatie weet elk genre te pruimen en distilleert een evenwichtige selectie van maximum 21 dj's uit de kandidaturen. De geselecteerden nemen het tegen elkaar op in een heuse Battle Stage op het supercoole Notchez Festival in Kapellen.
De wedstrijd wordt helemaal gespeeld op één dag: Notchez Festival op 8 september van 12u tot 2u. Houd deze dag dus alvast helemaal vrij! De wedstrijd bestaat die dag uit verschillende rondes: een algemene ronde, een finaleronde met 6 dj's en een final battle tussen 2 dj's.
Je deelt sowieso het podium met fantastische Notchez Festival-acts als Halve Neuro, The Skadillacs en Magnus ft. Eva De Roo. Naast een joviale prijzenpot van € 750 kan je ook optredens winnen op geweldige lokale festivals. En misschien komen er ook nog enkele grote organisatoren eens naar ons lokaal talent piepen.
Info: www.kampnoord.be

Voorwaarden
Jij of iemand van je collectief heeft zijn of haar domicilie in de Noorderkempen (Brasschaat, Brecht, Essen, Hoogstraten, Kalmthout, Kapellen, Rijkevorsel, Stabroek of Wuustwezel)
Jullie zijn samen (gemiddeld) max. 30 jaar.
Je kan een set brengen van een half uur.

De organisatie is ongeduldig en heeft het niet voor twijfelaars. Inschrijven kan tegen uiterlijk 15 augustus 2018.
Target:
DJ
Region:
Within 25 Km of Kapellen (BE)
Genre(s):
Blues, Classical, Electronic, Jazz, Metal, Pop, Reggae, Rock, Urban, World
Compensation:
Fixed
Winnaar: € 750 en optredens op lokale festivals // 21 geselecteerde dj's: drankbons en toegang tot de backstage van Notchez Festival.
Requirements:
1 mixtape
Bio
Line-up: name, date of birth, gender, location
Email address
Phone
Photo
In welke gemeente(s) woon jij/wonen jullie?