264 responders
0 days to go
Closed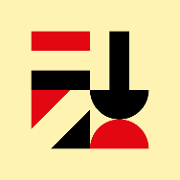 Hét Gentse muziekconcours
Description
Hét Gentse rockconcours De Beloften is alweer aan zijn twaalfde editie toe. Speel je in een band waarvan minstens één lid in Gent woont of studeert, zend dan voor 31 juli je drie beste nummers in via vi.be.
In de finale op 19 september zullen zes laureaten het tegen elkaar opnemen voor de titel van De Beloften 2015. De winnaar wordt een jaar lang op sleeptouw genomen door De Beloften, met in het prijzenpakket onder andere een betaalde club- en cafétour en een waardebon van 1.000 euro, te gebruiken bij The Roadhouse, Muziekcentrum Goedleven en Toursupport.
Lees zeker ook de deelnamevoorwaarden nog eens na op debeloften.be.
Target:
Band, Solo
Region:
National
Genre(s):
Blues, Classical, Electronic, Jazz, Metal, Pop, Reggae, Rock, Urban, World
Compensation:
Fixed
Uitgebreid prijzenpakket voor de winnaar. Repetitietijd bij Democrazy / De Leopoldskazerne voor plaats 2 en 3. Support show in Charlatan voor de winnaar van de publiekprijs.
Requirements:
3 song(s)
Bio
Line-up: name, function, date of birth
Email address
Phone
Photo
Je bevestigt dat minstens één lid in Gent woont of studeert?