314 responders
0 days to go
Closed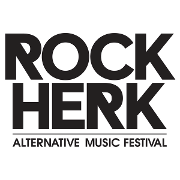 Rock Herk is the oldest alternative music festival in Belgium. Since 1983 there has been an edition every year.
Description
Rock Herk organiseert in 2017 opnieuw haar eigenste rockconcours, onder de klinkende naam Fresh Blood III. Op die manier wil het festival een lange traditie – namelijk het bieden van speelkansen aan jong en minder bekend talent – extra in de verf zetten.
Naar goede gewoonte heeft Rock Herk steevast heel wat ruimte voorzien voor aanstormend talent verspreid over de verschillende podia. Met Fresh Blood wil Rock Herk aan elke band of act de kans geven om zelf een podiumplaats te versieren.
Uit alle inschrijvingen worden 8 acts geselecteerd voor de finale op zaterdag 15 april 2017 in Café Café te Hasselt. Zowel de winnaar die wordt aangeduid door de professionele jury als de publiekswinnaar krijgen een plek op één van de podia van de 35e editie van Rock Herk.
Target:
Band
Region:
National
Genre(s):
Blues, Electronic, Metal, Pop, Rock
Compensation:
No
Requirements:
2 song(s)
Line-up: location
Email address
Phone
Photo