125 responders
0 days to go
Closed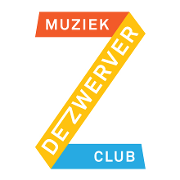 De enige muziekclub aan de Belgische kust en organisatie achter o.a. Leffingeleuren!
Description
Naast Verse Vis (muziekconcours) en Rough Diamonds (concerten in Café De Zwerver) is BUSKER STREET een derde concept waarbij De Zwerver speelkansen creëert voor jonge muzikanten.
We keren terug naar de basis: het marktplein als speelplek voor singer-songtalent. Een stem, een gitaar, een song, maar ook beats en rhymes en vele andere vormen zijn welkom.
We zoeken jonge mensen die niet kunnen leven zonder hun muziek. Speel je in een band of niet? Herwerk je graag een bekende song? Ben je professioneel bezig of niet? Zing je gewoon al eens graag voor vrienden of aan het kampvuur? Meer dan welkom.
Busker Street maakt deel uit van Leffingeleuren en vindt plaats van 14 tot 16 september 2018. Afgelopen edities ontdekten we hier grote talenten als Josefien Deloof (Publieksprijs Humo's Rock Rally), EMY (Derde Humo's Rock Rally), Nemo (Winnaar Westtalent), Mooneye, Slowpilot, Sarah Devreese, Seagulls, Low Land Home, Mauger, ...
Wat kan je winnen? Een plaatsje op ons vierde podium waar elke busker max. 15 speelminuten krijgt. In wederdienst krijgt elke geselecteerde een dagticket voor Leffingeleuren.
Target:
Band, Solo
Region:
National
Genre(s):
Blues, Classical, Jazz, Pop, Reggae, Rock, Urban, World
Compensation:
No
Dagticket voor Leffingeleuren + drankbonnetjes + parkeerticket
Requirements:
2 song(s)
Bio
Line-up: name, function, date of birth, gender, location
Email address
Phone
Kan je solo of in kleine bezetting spelen?