75 responders
0 days to go
Closed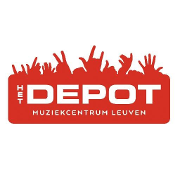 Het Depot is niet alleen dé concertzaal in Leuven, maar ook een broedplaats voor jong talent en gangmaker voor talrijke muzikale initiatieven in de regio.
Description
Ben je een dj met ambitie? Kom je uit Vlaams-Brabant? Wil je laten zien wat je kan, maar tegelijk ook iets opsteken van bekendere collega's en top-dj's? Schrijf je dan voor 15 september in voor 45 Toeren 2014!
De Provinciale jeugddienst en Muziekcentrum Het Depot slaan opnieuw de handen in elkaar, en gaan op zoek naar de beste dj's van Vlaams-Brabant. Maar 45-Toeren is niet "just another DJ contest". De focus ligt meer dan ooit op talent en potentieel, je eigen stijl ontwikkelen, en op korte tijd grote stappen vooruit zetten.
In ronde 1 (oktober) komen 24 geselecteerde dj's oog in oog te staan met een gerenommeerde jury. Laat tijdens een alles of niets auditie zien wat je kan, toon je eigenheid en je stijl en krijg rechtstreeks feedback.
Na deze eerste selectie trekken 10 dj's (of dj-acts) meteen op afzondering. Tijdens een exclusief bootcamp (november) op een toplocatie, word je maar liefst 3 dagen en nachten ondergedompeld in allerhande hands-on sessies. De juryleden worden coaches, je draait showcases en probeert nieuwe dingen uit. 's Avonds wordt luidop gedroomd over carrières, en overdag word je overladen met tips & tricks om die droom ook waar te maken.
Op het einde van het bootcamp kiezen 4 coaches elk 1 winnaar. Deze 'poulains' krijgen een jaar lang coaching, artistieke en zakelijke begeleiding en tal van mooie speelkansen binnen en buiten de provincie.
Alle genres zijn welkom! Deelnemen kan tot 30 jaar en alle dj's of dj-acts moeten een duidelijke link met Vlaams-Brabant hebben.
Target:
DJ
Region:
Flemish Brabant
Genre(s):
Blues, Classical, Electronic, Jazz, Metal, Pop, Reggae, Rock, Urban, World
Compensation:
No
Requirements:
1 mixtape
Bio
Line-up: name, date of birth, gender, location
Email address
Phone
Photo
Wat is je link met Vlaams-Brabant?