157 responders
0 days to go
Closed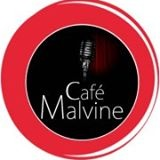 Café Malvine wil enerzijds een podium bieden aan regionaal talent uit alle genres en anderzijds meer bekende artiesten bereikbaar maken voor een breed publiek.
Description
Op zondag 2 september 's namiddags organiseert Café Malvine in Heffen (Mechelen) Singer Songwriter's Sunday. Zes bands of artiesten (solo of met kleine bezetting) krijgen elk ruim een half uur om hun kunnen te tonen. De besten komen in aanmerking om later een volledige set te spelen in Café Malvine.
Café Malvine is een kleine concertzaal die plaats biedt aan ongeveer 150 mensen (zittend). We organiseren minstens één keer per maand een optreden. Alle genres (behalve de extremen) komen aan bod. Naast muziek staat er ook comedy en theater op het programma.
Riguelle en Hautekiet, Hannelore Bedert, Berlaen, Tom Helsen, Sioen, Bert Gabriels, Michael van Peel, The Rhythm Junks, Philippe Geubels, Jan De Smet en Tom Dice staan of stonden reeds bij ons op het podium. Meer info over de programmatie vind je op Facebook of op cafemalvine.be.
Het lijstje met laureaten van onze Singer Songwriter's Sunday die achteraf doorbraken begint redelijk indrukwekkend te worden: Pieter Peirsman (frontman Slow Pilot en zanger bij Hooverphonic), EMY (3de plaats Humo's rock rally 2018), Josefien Deloof (Publiekswinnaar Humo's rock rally 2018), Milo Meskens, Tamino, ... Misschien is het dit jaar jouw beurt?
(Let op! Schrijf je enkel in als je bij selectie ook werkelijk aanwezig kan zijn. Wie nadien afhaakt hoeft ook later niet meer op een speelkans te rekenen bij ons.)
Target:
Band, Solo
Region:
National
Genre(s):
Blues, Electronic, Jazz, Pop, Reggae, Rock, World
Compensation:
Fixed
Kilometervergoeding volgens de wettelijke barema's.
Requirements:
2 song(s)
Bio
Line-up: name, function, date of birth, location
Email address
Phone