120 responders
0 days to go
Closed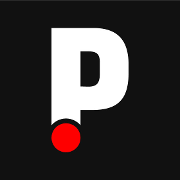 Popadvies, vi.be, Play & Produce, SOUND/CHECK, Stoemp!, Poppunt Magazine, Popthesisprijs, infosessies, Poppuntgids, themapublicaties, Poppunt.tv …
Description
Into music? Zet je dan maar schrap voor de Poppunt Sessions: drie avonden en één namiddag over muziek (maken), tussen 16 en 29 november in Muziekodroom (Hasselt), AB (Brussel), Trix (Antwerpen) en Het Depot (Leuven). Onder andere Sonic Youth-boegbeeld Thurston Moore, klankarchitect Valgeir Sigurðsson, Battles-drumlegende John Stanier, 4AD's head of A&R Ed Horrox en hiphop-boegbeelden Oddisee, Coely en LeFtO delen er hun knowhow. Benieuwd naar het volledige programma? Check it out!
Wou je altijd al je muziek eens laten beoordelen door radiomakers, muziekjournalisten, labels, managers, boekers of muzikanten? Groot nieuws, want in Muziekcentrum Trix in Antwerpen doen we er op zaterdag 25 november nog een serieuze schep bovenop met een XL Session, inclusief feedback op je tracks! Eppo Janssen, Kirsten Lemaire, Kurt Overbergh, Brihang en 36 andere pro's staat er paraat om je van gefundeerde feedback te voorzien.
Tijdens Feedback krijg je welgeteld 20 minuten de tijd om je vragen te stellen aan de professionals. Deze geven je dan met heel veel plezier wat feedback en al hun knowhow mee. Twijfel dus niet en grijp nu je kans! Selecteer je 3 beste tracks en geef in het extra veld duidelijk aan welk panel je voorkeur geniet en waarom. Wij wijzen je dan toe aan één van de panels.
Joppe Behaeghe (Life Fast Die Young) x Sigfried Burroughs (Kapitan Korsakov, Onmens, Life Fast Die Young)
Didier Becu (Luminous Dash) x Niels Bruwier (Dansende Beren)
Kirsten Lemaire (Studio Brussel) x Ilse Liebens (Radio 1)
Werner De Wachter (Busker Bookings) x Herman Hulsens (Peter Verstraelen Agency)
Stijn Debontridder (Universal) x Jonas Boel (Focus Knack)
Thibault Viaene (Consouling Records) x Pieter-Jan Symons (Sideburn Records, Goe Vur In Den Otto)
Jasper Segers (Soldier's Heart / Jacobin) x Boris Zeebroek (Hong Kong Dong / WWWater / The Germans)
Simon Lamont (Ampersand) x Milo Meskens
Piet Bekaert (The Right People) x Bram Vermeersch (Poppunt Magazine / Melkrock / Waste My Records)
Gerrit Kerremans (Muziekcoördinator VRT) x Christian Pierre (Musickness)
Jeroen Sels (Muziekodroom) x Mich Decruyenaere (Wilde Westen)
David Dalemans (Daft Studios) x Stijn Verbruggen (Warner Music Belgium)
Jarri Van Der Haegen (Disco Naïveté) x Sasha Van der Speeten (Bruzz/De Morgen)
Benjamin Beutels (Rockoco) x Daimy Van Caudenberg (CTM Publishing)
Geert Mets (Zealrecords) x Yves Vaes (Waste My Records)
Wouter Vanmeenen (De Zwerver) x Bert Moerman (Trix / Boomtown)
Kurt Overbergh (Ancienne Belgique) x Brihang
Dirk Deruyck (WECANDANCE) x Spacid (Nasty Mondays)
Gerald Claes (Charlatan) x Nadiem Shah (N.E.W.S. Records)
Eppo Janssen (Pukkelpop) x Roel Vergauwen (Live Nation)
Meer weten over de panels? Check het volledige overzicht hier.
Vergeet zeker ook geen ticket voor onze Poppunt Session XL te kopen. Deelname aan de feedback is niet mogelijk als je geen ticket hebt. Als je geselecteerd bent, word je gecontacteerd met verdere info. Hou dus zeker je mailbox in de gaten.
Succes!
Target:
Band, Producer, Solo
Region:
National
Genre(s):
Blues, Classical, Electronic, Jazz, Metal, Pop, Reggae, Rock, Urban, World
Compensation:
No
Requirements:
3 song(s)
Bio
Line-up: name, function, date of birth, gender, location
Email address
Phone
Photo
Van welk panel krijg je graag feedback? En waarom?