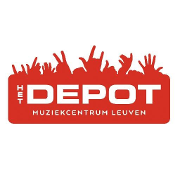 Het Depot is niet alleen dé concertzaal in Leuven, maar ook een broedplaats voor jong talent en gangmaker voor talrijke muzikale initiatieven in de regio.
Description
Een paar stembanden, een gitaar of een piano: meer heb je niet nodig om een wereldnummmer te schrijven. In een korte periode zijn de Open Mic Avonden in Het Depot in Leuven een begrip geworden. Een gezellige, ongedwongen sfeer én muzikanten die durven te verbazen of te ontroeren. Naast Frank Vander Linden, Tom Kestens, Klaas Delrue, Tom Helsen, Nona Mez, Milow, Selah Sue enzovoort doken heel wat versgewassen sterren of lokale helden op.
Het recept blijft ongewijzigd: singer-songwriters krijgen de kans om volledig hun ding te doen. Aanstormend muzikaal geweld geven we carte blanche op ons foyerpodium. De avond sluiten we telkens af met een doorgewinterde verrassingsmuzikant.
Wees welkom en oordeel zelf wie aan de vooravond staat van de doorbraak.
Target:
Band, Solo
Region:
National
Genre(s):
Blues, Jazz, Pop, Reggae, Rock
Compensation:
No
Geen vergoeding, aangezien het een vrij podium is.
Requirements:
3 song(s)
Bio
Line-up: name, function
Email address
Phone
Photo