38 responders
0 days to go
Closed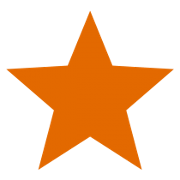 Concertzaal in hartje Sint-Niklaas, met plaats voor jazz, wereldmuziek, pop-en rockmuziek en zoveel meer!
Description
Blues in your vains?
Subscribe now for the Belgian Blues Challenge 2016! The Belgian department of the European Blues Union is searching for bands and/or solo artists who want to make their way to European Blues-stages and want to represent Belgium during the 7th edition of the European Blues Challenge (21 countries) that was over the past few years organized in Berlin, Toulouse, Riga, Brussels and Torrita di Siena.
From all entries (deadline May 15th), only eight acts will be selected. These are expected to be present October 15th, 2016 by 6 AM in Concertzaal De Casino in Sint-Niklaas to show the best of themselves. An erudite jury selects the act that gets the honour to represent Belgium during the European Blues Challenge in Horsens (Denmark) on April 7th and 8th, 2017 (travel cost and lodging will be at the expense of the winner). The public in De Casino will also give away a public award: the winning act will be invited to the Winterblues-festival 2017 in Hamme.
Are you ready to follow the example of Howlin' Bill, Lightnin' Guy, Hideaway, Fred and the Healers, Doghouse Sam & his Magnatones and Tiny Legs Tim? Subscribe before May 15th.
How to subscribe?
Make a vi.be-profile and/or update your vi.be-profile with at least three tracks (own work and minimum 1 live track), one video, a few band pictures, a concise biography, a current concert calendar and name, age and instrument of all band members.

Agree with the rules of procedure.

Subscribe.
Target:
Band, Solo
Region:
National
Genre(s):
Blues
Compensation:
No
Requirements:
3 song(s)
Bio
Line-up: name, function, date of birth, gender, location
Email address
Phone
Photo
Video