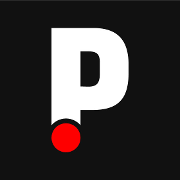 Popadvies, vi.be, Play & Produce, SOUND/CHECK, Stoemp!, Poppunt Magazine, Popthesisprijs, infosessies, Poppuntgids, themapublicaties, Poppunt.tv …
Description
Poppunt Magazine is sinds 1999 een vaste waarde voor wie in Vlaanderen popmuziek maakt of volgt. Muzikanten, dj's en producers krijgen tips en advies van hun voorbeelden, we geven professionals uit de industrie een gezicht, focussen op hotspots en events, belichten trends en scenes, presenteren nieuw talent …
Poppunt houdt de vinger aan de pols en zet maar wat graag upcoming bands, dj's en producers in the spotlight. In Poppunt Magazine én op Poppunt.tv!
Zend je beste tracks in, en vertel waarom we bij jou moeten langskomen en waar/hoe je repeteert.
Wie geselecteerd wordt krijgt een fotoshoot met topfotograaf Koen Bauters en verschijnt in de rubriek Jonge Wolven in Poppunt Magazine. Daarbovenop maken we ook een videoreportage in jullie Repetitiekot. Zo word je in print voorgesteld aan meer dan 5.000 lezers en online gepusht via al onze mediakanalen. Yes!
Deze kans mikt op bands en soloartiesten die zelf muziek maken en spelen. Dj's kunnen hier terecht.
Gingen jullie voor:
Amatorski (2010), Amongster (2014), Bazart (2014) Brutus (2014), The Compact Disk Dummies (2011), Faces On TV (2014), Hydrogen Sea (2013), I Will, I Swear (2014), Jasper Erkens (2009), Nordmann (2014), Oaktree (2013), Robbing Millions (2013), School Is Cool (2010), Sleepers' Reign (2012), Stikstof (2016), Jan Swerts (2010), SX (2011), Warhola (2014), Whispering Sons (2016), Woodie Smalls (2015), ZwartWerk (2014) …
Check poppunt Magazine online of abonneer je!
Target:
Band, Producer, Solo
Region:
National
Genre(s):
Blues, Classical, Electronic, Jazz, Metal, Pop, Reggae, Rock, Urban, World
Compensation:
No
Requirements:
3 song(s)
Bio
Line-up: name, function, date of birth, gender, location
Email address
Phone
Photo
Waarom moeten we bij jou langskomen? Waar/hoe repeteer je?